I was sad to learn today of the passing of baseball great Yogi Berra. His joy seemed contagious. I never saw him play, not even on TV. And I don't watch much baseball anyway. (Hey, the playoffs are coming soon. It's time for me to tune in.) And I've never been a Yankees fan.
Life experiences helped Yogi keep baseball in proper perspective. He served in the U.S. Navy during World War II, and fought in the D-Day invasion in 1944. He had seen real war, and likely faced down death. That's the perspective he brought to his game.
He set all kinds of baseball records and won many World Series. But his joy stands out as an enduring legacy. In nearly every picture published today, he grins ear to ear. This smile radiates from his soul. It's not posed, not faked. You can tell. He's at ease with himself and the world.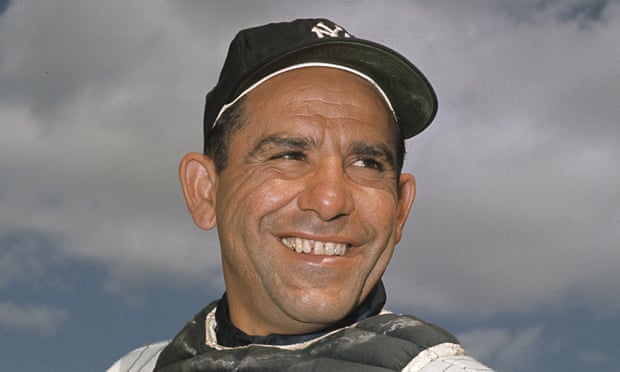 Yogi never took himself too seriously. He took baseball just seriously enough. That gave him the freedom to see the world through child-like eyes. His contradictory proverbs have become part of the American lexicon. In one of my favorite stories, a family was touring a museum exhibit about Berra, when they happened upon the man himself. They implored him to share a bit of Yogi-wit. Berra was taken aback with such a request. He responded, "I can't just make 'em up on the spot like that. If I could make 'em up like that, I'd be famous."
Rest in peace Lawrence "Yogi" Berra. If we could have joy like that, we wouldn't care about being famous or any of the small things.